Two Ways You Can Use App Annie to Find Your Customers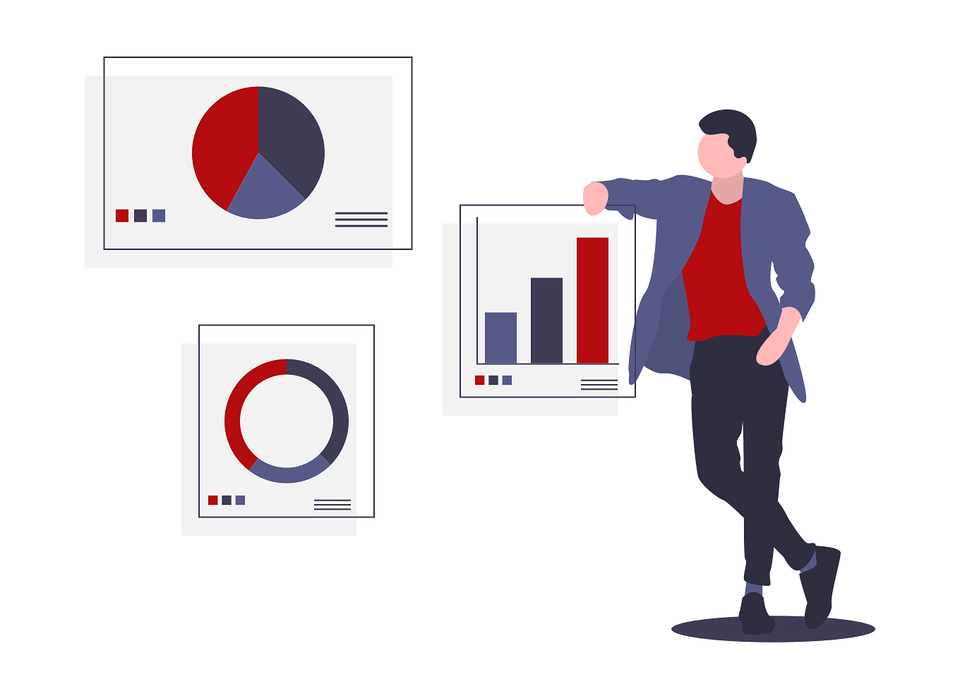 As you already know App Annie is the mobile industry's number one source for reporting on App Store metrics like Downloads, Installs, etc.
But did you know you can use their platform to find where your customers and prospects spend their time in 3rd party applications?
It's pretty simple and very useful for companies as they plan media, create partnerships, envision products and even vet capabilities they should offer to their customers.
Let's walk through how to do that.
Finding insights on your mobile customer base is one of the lesser known and honestly expensive tools that App Annie offers – the Cross App Usage report. The Cross App Usage report is singlehandedly the most impressive data reporting you can find to analyze the behavior of mobile app users on iOS and Android and it is included in the Intelligence subscription package.‍
The report allows you to select one mobile app, and then break down and create a rank of the top mobile apps that your app audience subsequently uses.
For example, let's dig into Snapchat. If you have ever wondered what other applications Snapchat users use most frequently, you can select the app and then see a detailed breakdown of other mobile apps and their install penetration, monthly usage metrics, etc against the Snapchat audience base.
App Annie used this data to create this report on Snapchat users last year, which was really interesting.
‍
‍
Here's a snapshot of how the tool looks for Lyft,  reviewing their users who use apps in the Food and Drink category:
‍
‍
The tool shows Lyft that 6.47% of their monthly user base ALSO use Postmates. Etc etc…
So, as you can see the data can get pretty interesting.
But what does that look like for an older, brick and mortar company – say a financial services provider like Bank of America?‍
If Bank of America wants to know where their customers are spending time outside of their mobile app, they can use the report to breakdown the other apps their customers are using.
Let's say 30 million people use the Bank of America app in a month, you would then see how many of those 30 million users are using social media apps like Facebook, or fintech apps like Venmo or even competitor credit card issuers like Capital One etc.
This is extremely important data inside an organization as it offers a single source of truth to determine what customers are doing, what types of capabilities they are using, and how often they are using them. It can help you make mobile advertising decisions, determine partnerships that could be created, or even find ways to extend your capabilities into those third party apps.‍
But that just shows you your current mobile user. What about the rest of your customer base – i.e. those that don't access your company's platforms from a mobile app?
We have a clever answer to that.
App Annie's Cross App tool can also show you the entire mobile universe over that reporting period. In any given month you can use the tool to determine overall mobile usage against the general US population. An example, we've seen that typically App Annie reports that ~70% of the entire US population uses at least ONE mobile app in a 30 day period.‍
Using an understanding of your customer base you can extrapolate some numbers, and then parse the data to determine where your non-app users are / if they are mobile.
So let's play out both of the reporting scenarios above using Discover as an example.‍
Public data tells us that roughly 50 million people are Discover customers. Financial service providers typically see about 30% of their customer base active in mobile over a 30 day period. Using the methodology outlined above we can get a read on the mobile habits of 15 million Discover customers.
But what about the other 20 million (30%) of the Discover customers who were mobile active?
Remember App Annie says 70% of the population used an app / were mobile active somewhere.  If they don't use the Discover app, they can't track their activity. So they have a gap, how can they get a lens on the other 40% of their "mobile active" customer base?
We've found a way to do that.
It's a pretty simple math model that we can apply to App Annie data to create a report on where those other customers are and what they are doing.
We'd love to show you how that's done, and how you can use that data to create a really strong view into the need to be a "embedded financial services experience provider."