Fintech Highlights - 1/24/2023
Big changes at GEICO. Goldman is losing money on Apple Card. Grazzy raises a round. Here's what we're watching this week 👇
Pinned to the Top
Recently, GEICO's CTO Linda Apsley left the company. Although the official message to employees is that she has decided to spend time with her family, it appears that may not be the case.

Why? Well, it CIO John Pham is stepping down from his role to focus on GEICO's underwriting system PACE.
Linda Apsley was the CTO of GEICO as of September 2021, when she joined from Citi where she held the title of Managing Director and Head Architect, GFT Engineering and Data Services.
John Pham has been employed at GEICO for more than 30 years and served as its CIO as of April 2021.
The news comes following the departure of other high-ups such as Regina Bashkansky, who was the VP of Information Systems up until May 2022, and Greg Kalinsky who was the SVP and CIO up until May 2022.
Bottom Line: The past 12 months have been packed with a series of eyebrow-raising moves from GEICO pausing phone sales in several states to shutting down all of its local agent offices in California. There are now also talks that GEICO has implemented a 15-day waiting period when purchasing coverage online in California.
The BFD
Apple Card has lost Goldman Sachs over $1bn in three years. Yes, you heard me. $1bn.
Ouch. The tech giant's foray into credit cards is housed by Platform Solutions, a group of businesses owned by Sachs, which has totalled $3.03bn in losses over the last three years.
What's happening: Keen to see Apple Card thrive, the investment juggernaut has chucked a not-inconsiderable amount of money - somewhere in the region of $1-3bn - at the product. The hope was that Platform Solutions would break even last year. With that not forthcoming, the Sachs team has shifted the goalposts - 2025 is the new target.
The big picture: the path to retail banking has been anything but smooth for one of the biggest financial services companies in the game. With leadership turnovers, staff departures, missed product deadlines and mounting losses, it will be fascinating to see where Goldman Sachs makes its next move.
And Apple Card? Well, the product is still only available in the US. Could a move into a less competitive market bear greater fruit? The proof will be in the pudding.
M&A
TaxBit, a Draper, Utah-based provider of crypto tax and accounting software, acquired New York-based rival Tactic. TaxBit has raised over $200m from firms like PayPal Ventures, Tiger Global, Insight Partners, IVP, Paradigm and Haun Ventures. Tactic had raised over $13m from backers like FTX Ventures, Founders Fund, Ramp, Coinbase Ventures, Definition Capital and Lux Capital.  More here →
Inside Real Estate, a Salt Lake City-based portfolio company of Lovell Minnick Partners and Genstar Capital, acquired BoomTown, a Charleston, S.C.-based provider of real estate sales and marketing automation software. BoomTown backers included Adams Street Partners and Susquehanna Growth Equity. More here →
Fintech
Grazzy, an Austin, Texas-based same-day pay app for hospitality workers, raised $4.25m in seed funding. The software allows hospitality employees to instantly access digital tips rather than waiting for their employer to convert them to cash. More here →
PayEm, an SF-based spend and procurement management platform, raised $20m in Series A funding and secured a $200m credit line. PayEm offers procurement tools and workflows for expense approval automation, accounts payable automation, purchase order creation, expense reimbursement and credit card management. Its "record-to-report" platform captures employee spending requests, involving relevant stakeholders for approval based on the data collected and providing budgeting capabilities for budget overseers.  More here →
Link, an SF-based provider of open banking API solutions, raised $20m in Series A funding. Valar Ventures led, and was joined by Tiger Global, Amplo, Pareto Holdings and Quiet Capital. The company allows businesses to have their customers pay securely from their own personal bank accounts.  More here →
Sandbar, a New York-based provider of anti-money laundering, fraud and counterterrorism risk detection software, raised $4.8m in seed funding. Sandbar recently launched its product to allow organizations to fortify their AML program identifying risks and providing more effective models to accurately identify suspicious behavior across products and services. More here →
Tranch, a London-based BNPL platform for SaaS companies, raised $5m in seed funding. Using Tranch, SaaS and services providers can be paid upfront while offering their customers flexible payment options up to 12 months. By offering a 'Pay with Tranch' payment method at checkout, providers, such as law firms and marketing agencies, are able to offer an alternative way for their end-customers to pay for contracts worth up to $500,000.  More here →
Sprinque, a Dutch B2B payments platform, raised €6m in seed funding.  Sprinque's B2B payments platform enables merchants and marketplaces to offer pay-by-invoice with net payment terms to buyers online, without taking on additional risk or increasing operational overhead. More here →
Tabby, a Dubai-based BNPL startup, raised $58m at a $660m valuation. PayPal Ventures, the global corporate venture arm of PayPal, is one of the participating investors. Tabby allows users to shop with flexible payments online and in-store from global brands, including H&M, Adidas, IKEA, noon and Bloomingdale's More here →
PeopleFund, a South Korean P2P lender, raised $20m in Series C extension funding. PeopleFund plans to use its new capital to continue to advance its AI-powered risk management and credit scoring system for its users, which includes borrowers and lenders. More here →
Anyfin, a Swedish loan refinancing platform, raised €30m in Series C funding. Founded in 2017 by Klarna vets Mikael Hussain, Sven Perkmann and Filip Polhem, Anyfin claims to give users better interest rates on loans and debt than other credit providers. More here →
Zenfi, a Mexican financial health startup, raised $8.5m. Seven years after creating Zenfi, the company has more than 3 million users, many who use the platform to consolidate and pay off their debt from another bank, he added. More here →
Twinco Capital, a Madrid-based supply chain financing startup, raised $12m in equity and debt funding.  The company "provides suppliers with access to working capital, early in the production cycle." More here →
Pilon, a Singapore-based supply chain financing startup, raised $5.2m. The venture built company enables Southeast Asia's small and medium-sized enterprise suppliers and their corporate buyers to digitise their factoring processes and unlock cash flow by accessing credit from financial institutions–all via web and mobile interfaces using a cloud-based engine. More here →
Investtech
Yeekatee, a Swiss social investing startup, raised $1.9m in pre-seed funding from such backers as Avaloq co-founder Ronald Strässler. Targeting both experienced investors and beginners, the free yeekatee app promises a host of tools like near-real-time watchlists; the ability to link, aggregate and share portfolios; and community discussions. More here →
Crypto
SphereOne,  an Austin, TX based crypto payments platform that allows users to make purchases with any cryptocurrency across any blockchain, raised a $2.5M seed round. SphereOne is a secure 1-click checkout that allows you to use your crypto across different blockchains in just seconds. More here →
Calimero Network, a London-based blockchain infrastructure startup, raised $8.5m in seed funding. The company "builds private sharding infrastructure." More here →
Architect, a provider of crypto trading infrastructure led by ex-FTX US president Brett Harrison, raised $5m. The company aims to make trading infrastructure for large crypto investors.  More here →
Insuretech
Dayforward, a New York-based life insurance startup, raised $25m. It also has acquired Commercial Travelers Life Insurance in an effort to expand its own life insurance offering nationwide. Founded in 2021, the company touts that its term life insurance offering "guarantees the policyholder's family will continue to receive their income in the event that the policyholder passes away."  More here →
Coverdash, a New York-based commercial insurance startup, raised $2.5m in seed funding. The New York City-based insurtech helps smaller businesses source coverage in seconds and provides an embedded technology so that partners working with businesses, like online marketplaces and service providers, can plug in Coverdash's end-to-end insurance experience with a single line of code.  More here →
iLife Technologies has raised $17M. The startup enables life insurance businesses to digitize their operations easily.  More here →
Proptech
Skillit, a New York-based marketplace that matches construction contractors and workers, raised $5.1m in seed funding, per Axios Pro. More here →
From the Stash
Direct deposits and the CFPB's new open banking rule - The combination of today's uncertain macroeconomic conditions and the Consumer Financial Protection Bureau's new open banking rule coming this year has consumers wanting quick access to cash from their banks under the watchful eye of regulators. More here →
What's ahead for insurtech?
As we welcome the new year, it's natural to reflect on the year that passed and look ahead to the challenges and opportunities that lie ahead, and more specifically how new technologies might impact the insurance industry. As always, we must separate the signal from the noise. More here →
Bank of America, Citi, Credit Suisse and JPMorgan launch loan platform - Bank of America, Citi, Credit Suisse and JPMorgan have launched a syndicated loan platform solution that captures bank data in real time. The new platform, Versana, aggregates and normalizes data from member banks to create straight-through processing in the $5 trillion syndicated loan market.  More here →
Reports / Webinars / Conferences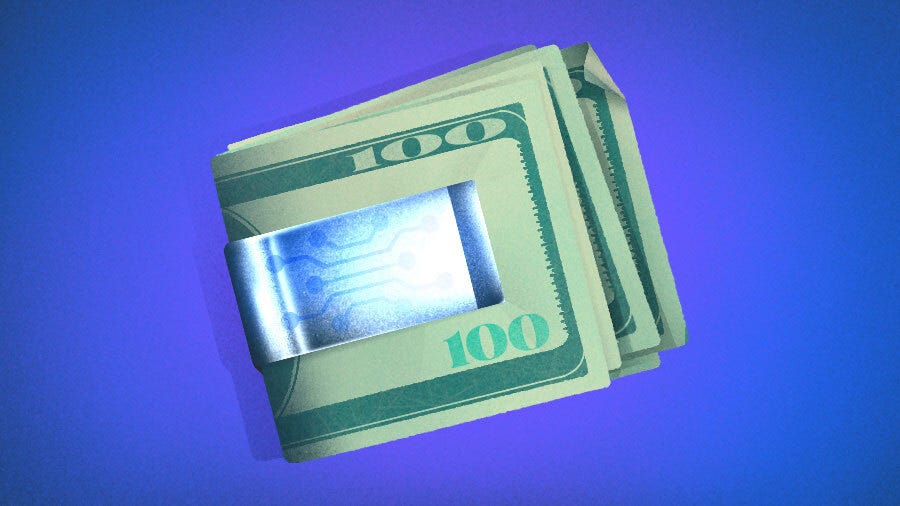 State of Fintech - 2023 - Restive Ventures
Seed fintech investor Restive Ventures released its State Of Fintech 2023 report, and things don't look all that great for the sector. Fintechs will likely face more regulations to protect consumers, a tighter Series A environment, and the dangers of too many seed rounds.
Payments technology is advancing in leaps and bounds - 11:FS -
As new and innovative developments are introduced, there is an ever-growing need for policymakers and decision-takers to have a clear understanding of the existing role of payments in the socio-political system, and how that relationship can, should, and, arguably, must evolve if sovereign nations like the UK are to thrive.

This report by the Whitechapel Think Tank, Ashurst, and 11:FS, tackles all of this and more.
—
☑️ Thanks for reading. Please ask your friends, colleagues and others to sign up. Use the field below.
If you have any companies or news to share - use the form
AND - if we're not already connected - let's do it.