Fintech Highlights - 2/1/2023
Method raises a round. Stripe is maneovering. Marqueta acquired Power Finance. Here's what we're watching this week 👇
Pinned to the Top
Method, an embedded fintech startup, raised $16m in Series A funding.
Andreessen Horowitz led, and was joined by Abstract Ventures, SV Angel and YC.  Co-founder Mit Shah says that the new cash will be put toward product development and growing the company's headcount from eight people to 28 by the end of the year.

The company has built a platform to make it easier for fintech developers to embed repayment, balance transfers and bill pay automation into their apps
Method launched in 2021 after two of the company's co-founders, Jose Bethancourt and Marco del Carmen, experienced firsthand the difficulties of embedding debt repayment into their previous company, GradJoy. Integrating student loans into the GradJoy app turned out to be a patchwork of brittle, insecure screen-scraping APIs, physical check mailing and compliance hurdles.

Learn more here →
The BFD
The big news in fintech this week has revolved around payments giant Stripe.
Stripe has set a 12-month deadline for itself to go public, either through a direct listing or by pursuing a transaction on the private market, such as a fundraising event and a tender offer, according to sources familiar with the matter.

Later it also came to light that Stripe had reportedly approached investors about raising more capital — at least $2 billion — at a valuation of $55 billion to $60 billion. This is especially newsworthy considering that Stripe last raised at a $95 billion valuation in March of 2021.

Even more intriguing, The Wall Street Journal reported that Stripe would not use the money toward operating expenses but rather to cover a large annual tax bill associated with employee stock units. Which - btw - that is not typical, and it certainly doesn't seem like it's an ideal way to spend investors' cash.
Will it raise or go public? What is Stripe really valued at now? I, for one, can't wait to find out.
M&A
Payments fintech Marqeta announced today it will acquire credit card management platform Power Finance in an all-cash transaction to help supplement its credit offerings.  The cloud-based solution is expected to accelerate the capabilities of Marqeta's credit products including card issuing, digital wallets and transaction processing. More here →
Floor, a New York-based NFT price tracking startup firm founded by Button co-founder Chris Maddern (that last year raised $10m led by 6th Man Ventures) acquired NFT analytics firm WGMI.io. More here →
Vencora, a Toronto-based fintech acquisition platform, acquired Quarzo Tecnología, a Costa Rica-based provider of software for savings funds, mutual funds and cooperatives. More here →
Fintech
Suppli, an Austin, Texas-based digital accounts receivable platform for the construction market, raised $3.1m in seed funding.  More here →
Ex-Plaid product marketing lead Victor Umunze has launched Wafi, a payment processing platform that aims to provide e-commerce businesses "with a simple API to enable fast, secure, and cost-effective processing of bank payments that eliminates redundant entities in the payment processing flow, giving businesses significant cost savings and increasing profitability." More here →
Inscribe, an SF-based fraud detection startup, raised $25m in Series B funding. The company offers an AI-powered document fraud detection service, built for fraud, risk and operations teams in the fintech and finance industries. It's platform's AI trained on hundreds of millions of data points to return results More here →
Wafec, a Dubai-based accounting and financial compliance startup, raised $3m in seed funding.  More here →
Crypto
Ethos Wallet, a crypto wallet based on the Sui blockchain, raised $4.2m in seed funding. Sui is a new Layer 1 chain that utilizes a version of the Move program language initially intended for Meta's ill-fated blockchain project Diem.  More here →
QuickNode, a Sunny Isles Beach, Fla.-based blockchain development platform, raised $60m in Series B funding at an $800m valuation. QuickNode has "established itself as a leader for businesses and innovators that require resolute blockchain development tools that consistently rate best-in-class for speed, reliability and security — successfully handling billions of blockchain calls daily with 2x faster response times than competitors and 99.99% uptime across 16 chains and 33 networks."  More here →
Insuretech
Angle Health, an SF-based health insurer, raised $58m in Series A funding. More here →
Peppercorn has created the world's first conversational AI insurance assistant. Peppercorn's platform enables customers to benefit from a more responsive and user-friendly experience, from insurance purchase to policy adjustments. More here →

FirstVet, a leading provider in on-demand video consultations for pet parents, is partnering with Fletch to embed a pet insurance marketplace for its US users. More here →

Covr Financial Technologies has partnered with Smart Choice to bring its digital insurance platform for independent agents, Covr Pro, to 9,500 Smart Choice agencies, allowing even more independent advisors to use Covr's leading digital solution. More here →
From the Stash
Santander launches multinational BNPL product - Santander Corporate and Investment Banking has launched a business-to-business product via a new buy-now, pay-later solution.  Madrid-based Santander CIB tapped global trade credit insurance company Allianz Trade and B2B payments platform Two for the venture, which aims to provide large, multinational corporations the ability to instantly defer payments at checkout. More here →
Wells Fargo, JPMorgan Chase, Bank of America, U.S. Bank, PNC, Truist and Capital One are collaborating on a product - That, according to The Wall Street Journal, "will allow shoppers to pay at merchants' online checkout with a wallet that will be linked to their debit and credit cards." More here →
Capital One Lays off Technology Staff - Go scoop them up: On January 19, Bloomberg reported that Capital One had "eliminated hundreds of technology positions," a move that impacted over 1,100 workers. Those employees were reportedly invited to apply for other roles in the bank. More here →
PayPal and Bold Commerce have teamed up in an effort to enable brands to go headless - Via email, the companies told me: "Brands will now be able to give PayPal's 430 million active users the ability to check out wherever they are — beyond brands' traditional e-commerce sites — using PayPal's full line of payment options: PayPal, Venmo, PayPal Pay Later solutions, and credit and debit cards.  More here →
Reports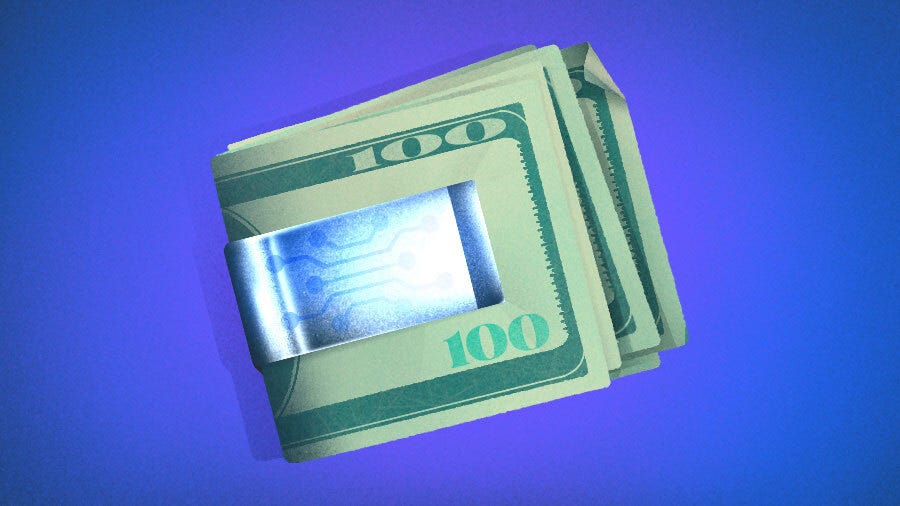 State of Fintech - 2023 - Restive Ventures
Seed fintech investor Restive Ventures released its State Of Fintech 2023 report, and things don't look all that great for the sector. Fintechs will likely face more regulations to protect consumers, a tighter Series A environment, and the dangers of too many seed rounds.
What will financial services look like in 2023? 11:FS
Now in its second year, "our annual report analyses the best fintech user journeys of 2022 and which trends are set to shape financial services over the next 12 months." With winning insights from industry leaders, it's the perfect read to start your year off on the right foot. -
—
☑️ Thanks for reading. Please ask your friends, colleagues and others to sign up. Use the field below.
If you have any companies or news to share - use the form
AND - if we're not already connected - let's do it.